News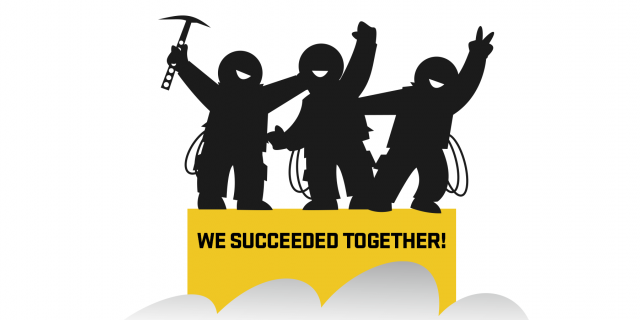 Dear client – Dear network:
2018 – this was the year when we highlighted the interconnection between supplier and customer. We highlighted customer loyalty – which means what? It is about deactivating the autopilot and the smartphone and it is about listening to your customer. It's about understanding what your customer wants today, tomorrow – and dreams about for the future. It is about understanding all of this across all borders, and then surprise your customer in a positive way, because who does not want to be heard, understood and met?
2018 – this was the year when we brought together suppliers and customers inside and outside of Europe to lead them to new insight, better solutions and closer relationships. We supported suppliers and their customers in their joint efforts to carry through a total of 585 projects. More than 1 000 people in more than 25 countries listened to each other, defined joint projects and managed to make their dreams come true in waves of 100 days. Fortunately, only on the rare occasion in tears and usually with a modest smile, a little sweat and a good deal of determination. The best ones did it across silos, cultures and norms and with a documented effect.
We would like to extend our sincere gratitude to all of you who decided to make "the fine words and advanced formulas" come true together with us, your colleagues, your suppliers and not least your customers.
We wish our clients and our network and all of your families a Merry Christmas, a relaxing holiday season and a Happy New Year. A new year we hope will be full of new, fun and educational continued improvements for you – no matter where you are and what you do.
Watch our Christmas Video here
Best regards, New Future Formula
Share with your friends